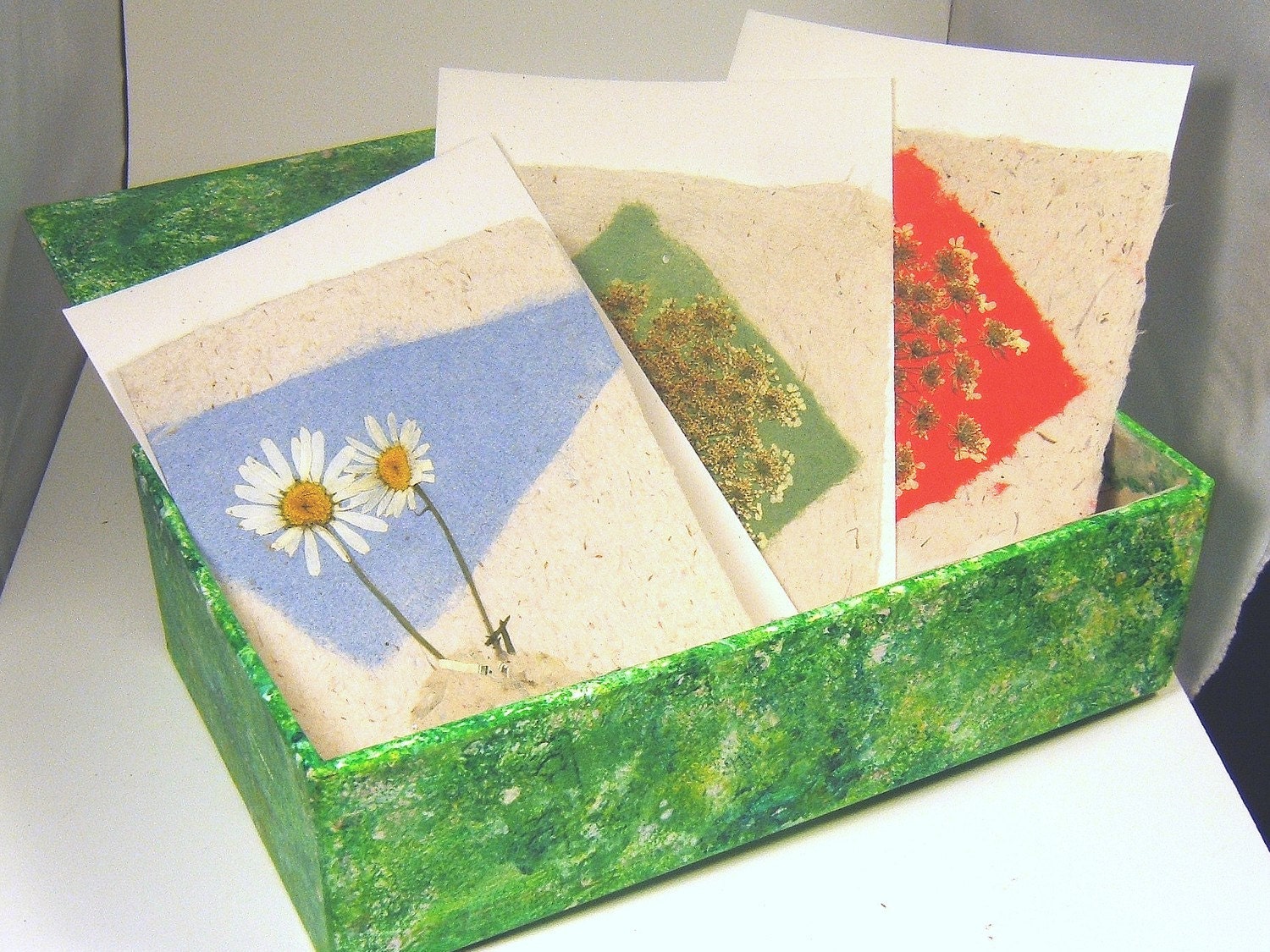 Six Hand Made Paper Flower cards with a total value of $26, fill this hand painted keepsake box. Do you ever wonder where the greeting cards are? With this upcycled box, you will always know.
Hand Made Paper Floral Cards in an Upcycled Bright Hand Painted Box make a cheerful gift for Christmas, Mother's Day, Valentine's Day or as a Wedding Present
These six exclusive handmade paper flower cards are packaged in this one of a kind upcycled, purposed cigar box!! Wow! Look at the Queen Anne's Lace flower on the bright red diamond!
Send 6 friends a different card to c...
Click Here to Visit My Etsy Shop!