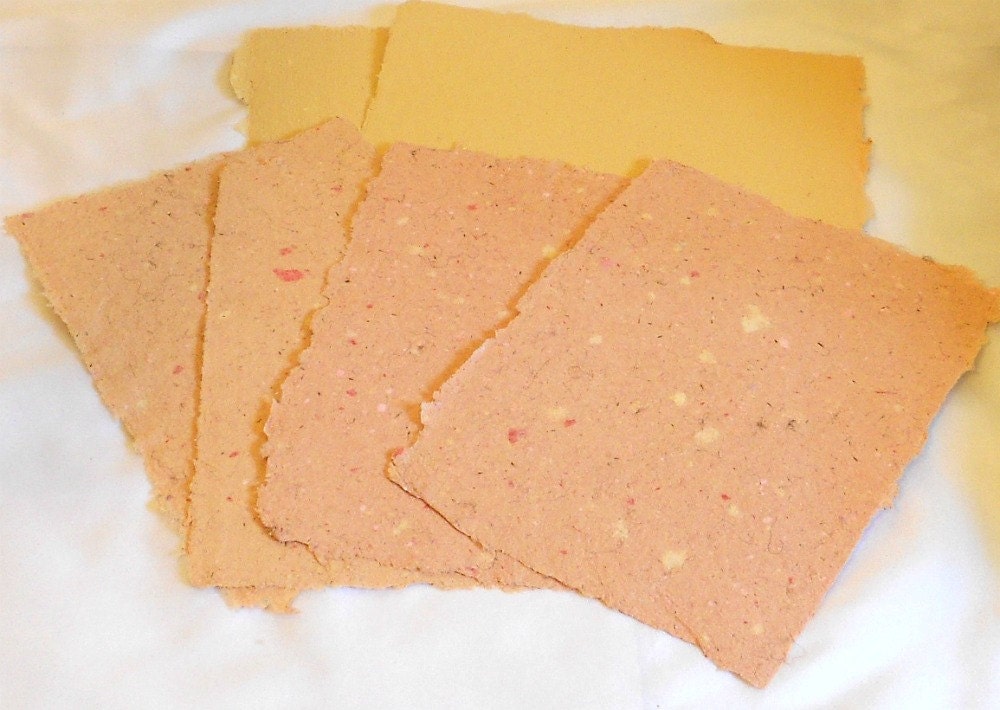 Scrapbooking Hand Made Paper Muted Earthy Yellow are a group of unique papers which I have made and are perfect for your scrapbooking needs.
Irregularities are a feature of the hand papermaking process because no two pieces of paper catch the fibers in the same manner.
You will receive 5" x 7" pieces---2 pure yellow ochre, and 4 mottled orange/ yellow.
EACH p...
Click Here to Visit My Etsy Shop!