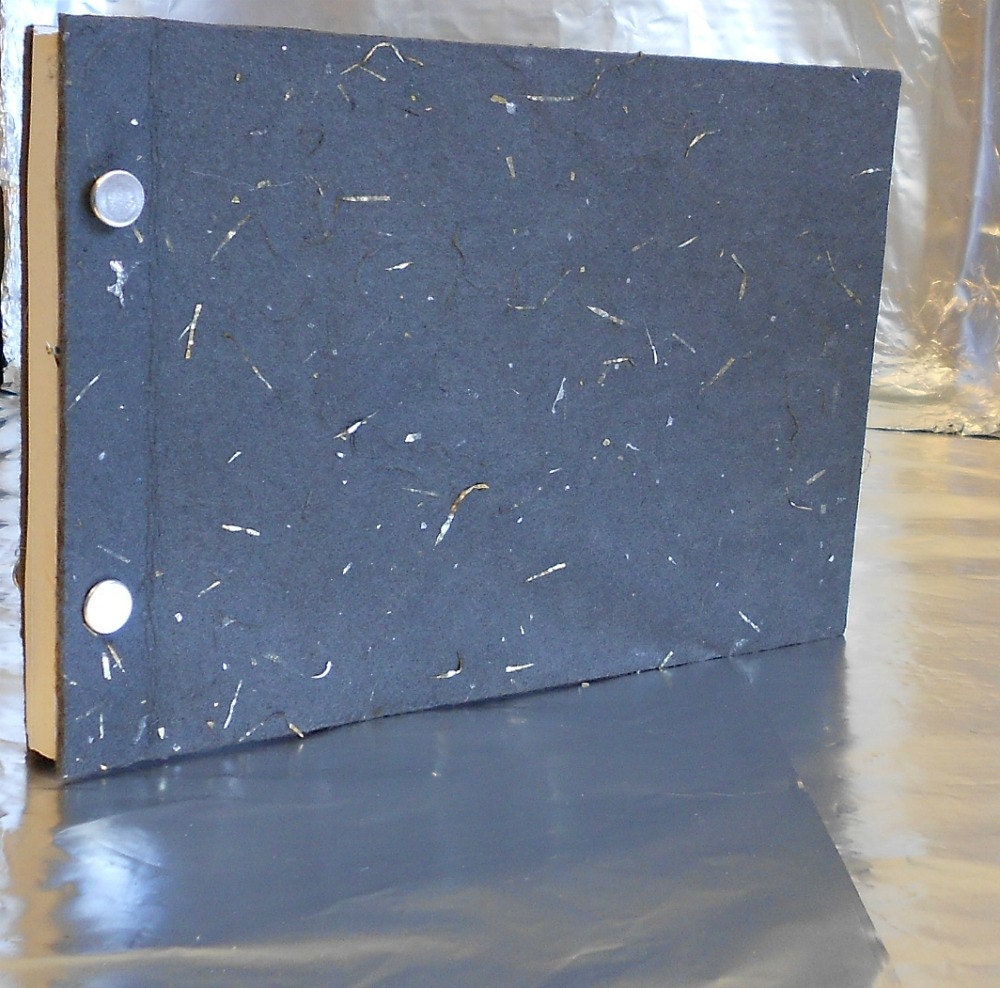 Men and their Black Books! Do they still exist? Here is one for you to consider for your man for father's day. Nothing fancy, simple color and lots of pages.. What do you think?
My hand made book is a thick album style book with a hard board covered in my black hand made paper.
The inside cover is a mottled black and grey hand made paper.
The writing papers are an artic white paper which can be used for journaling, scrapbooking and memorabilia from trips and journeys.
The book is 5 1/2" wide X 8" in length. The papers measure 1/2&q...
Click Here to Visit My Etsy Shop!