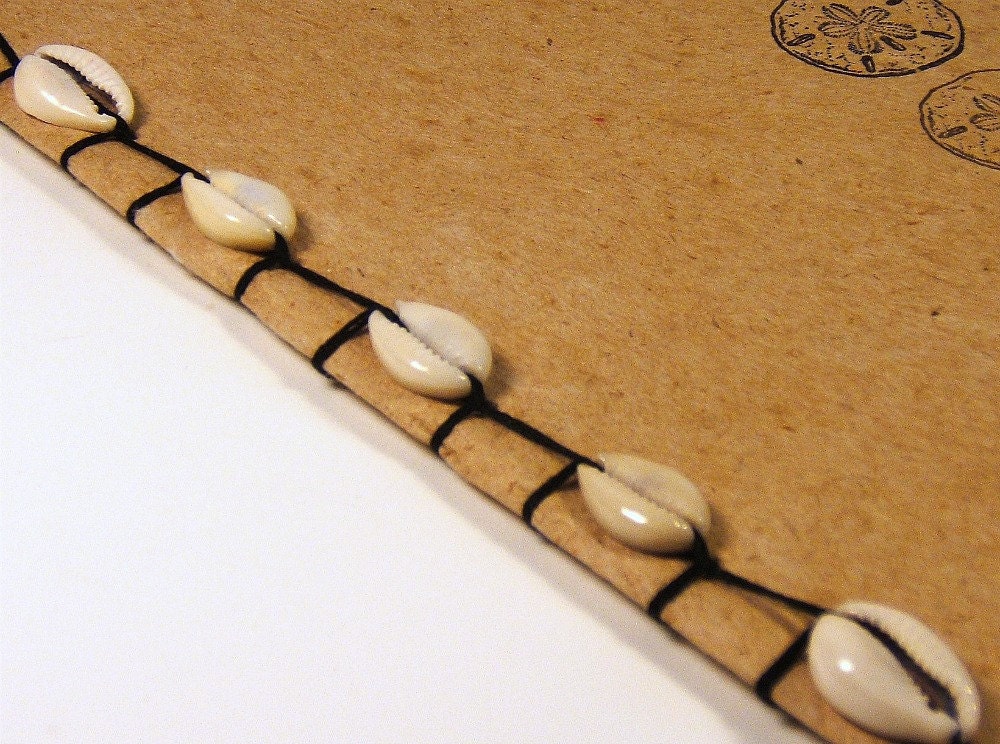 Collect pictures, ticket stubs, draw pictures and write notes about your beach vacation!
Paper Majik is proud to offer this hand stamped handmade paper cover sketch journal with 40 pages. The journal is 5 1/2" wide by 8 1/2" long.
The sand dollar is hand stamped along the right hand edge of the brown paper bag paper cover.
Black cotton thread is used in the Japanese Stab Binding style.
I am proud of the cowrie shells which are stitched into the bi...
Click Here to Visit My Etsy Shop!