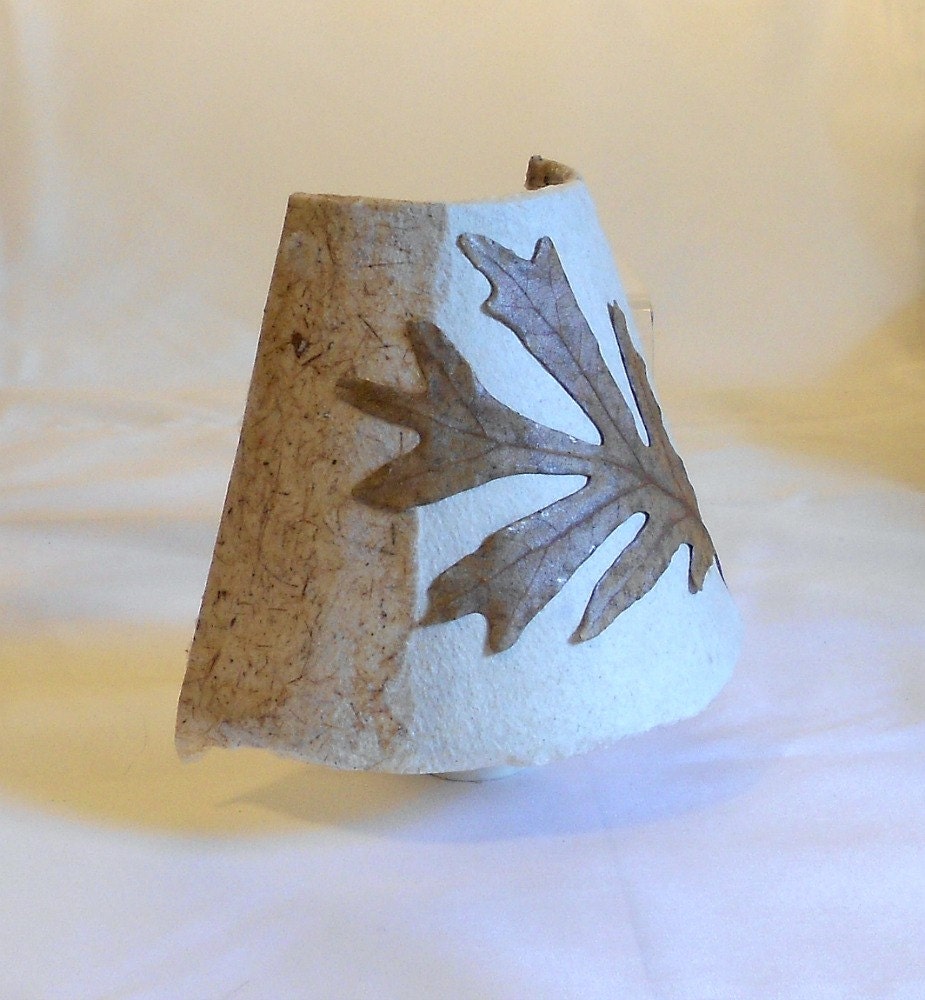 My night light series continues with a white oak leaf glued to abaca hand made paper in the middle and cedar bark paper accents on either side. .
The effect is impressive at night. It casts a warm light for walking down the hall, illuminating a dark corner or adding a light in your bedroom .
The light shines through the paper to show the silhouette of the white oak leaf.
Click Here to Visit My Etsy Shop!