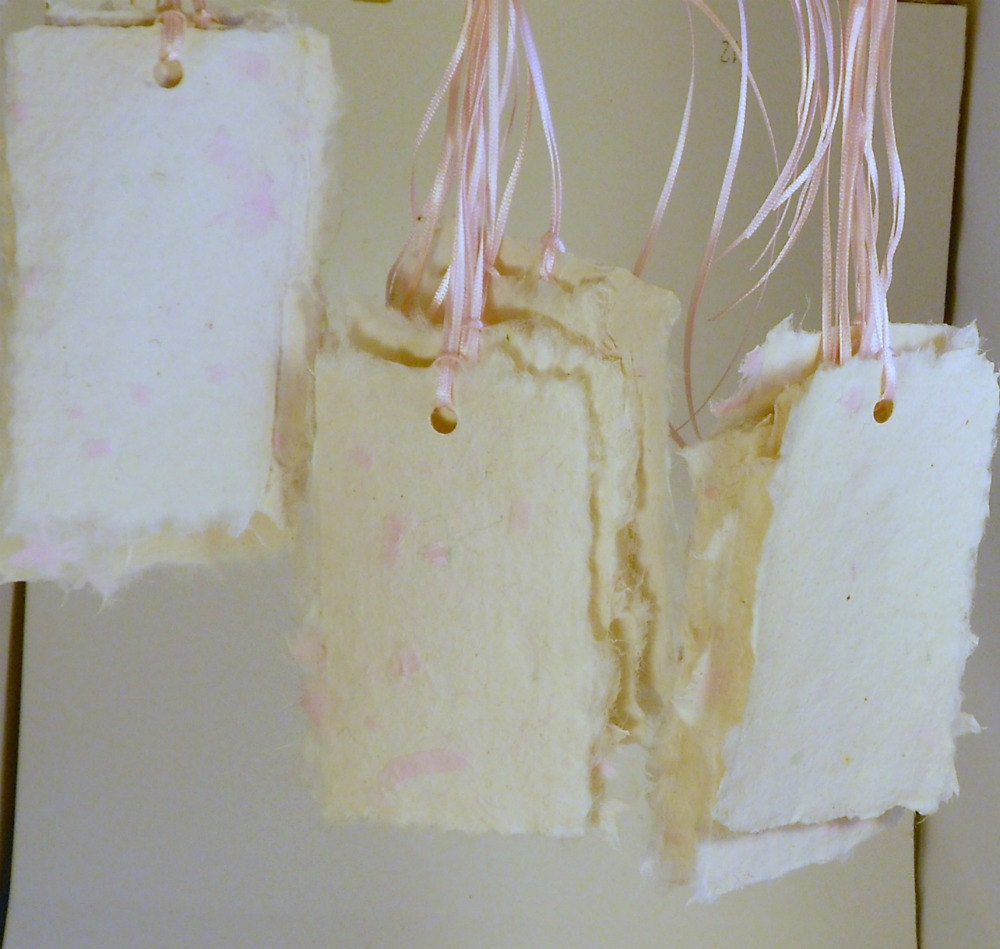 Going to a Baby Shower for a Girl or giving a shower for a friend? Here are some tags for the gifts!
Making Paper since 1990, I made 13 (baker's dozen) hangtags from hand made paper with flecks of pink. These smooth tags have a generous slim pink ribbon attached for any of your gift needs. These tags are especially suited for baby girl gifts or showers.
Each tag is individually made by dipping a special screen into paper pulp. This pulp has asymmetrical pink flecks in the white pulp.
Click Here to Visit My Etsy Shop!