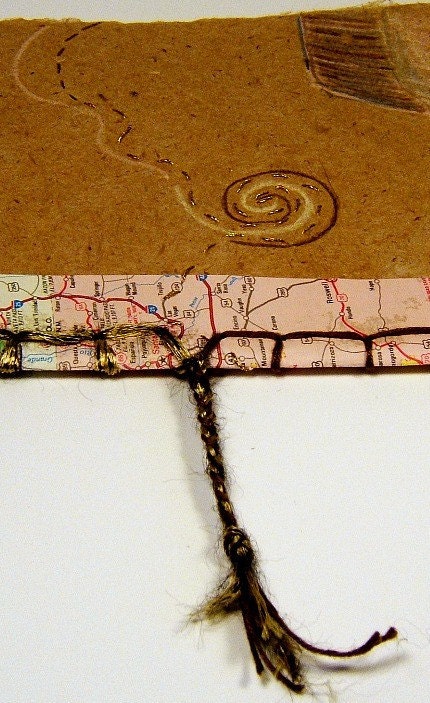 Travelling to the Southwest? Don't leave home without a journal to document your fun and relaxation!!
Paper Majik is proud to offer this altered handmade paper cover sketch journal with 30 pages. The journal is 5 1/2" wide by 8 3/4" long.
A brown paper bag is recycled and added to abaca and cattail seeds to for the handmade paper base for the journal.
Then my original art of a New Mexico landscape adorns the front and back. I used colored pencils to create the arid rock form...
Click Here to Visit My Etsy Shop!