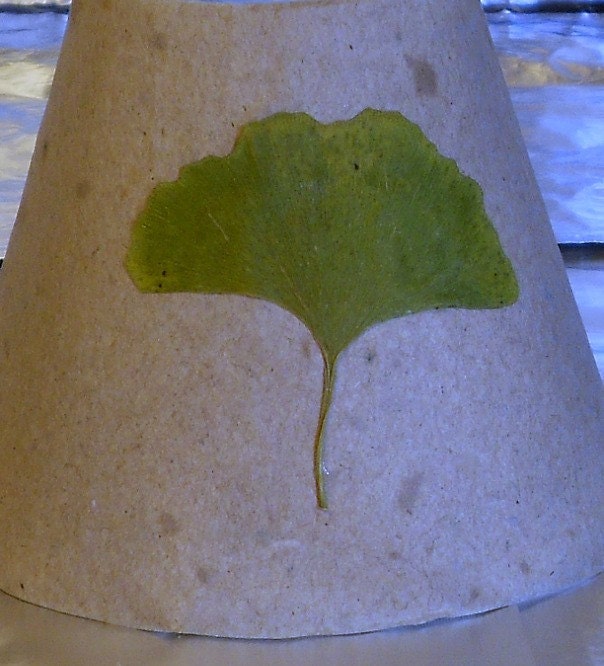 Need a hostess or housewarming gift? My night light casts a warm ambiance where it is connected.
My night light series continues with the ever popular gingko leaf glued to brown bag hand made paper.
The effect is impressive at night. It casts a warm light for walking down the hall.
The light shines through the paper to show the silhoutte of the gingko leaf.
I attached the leaf with thick PVA glue to ensure the leaf will stay in place.
The f...
Click Here to Visit My Etsy Shop!