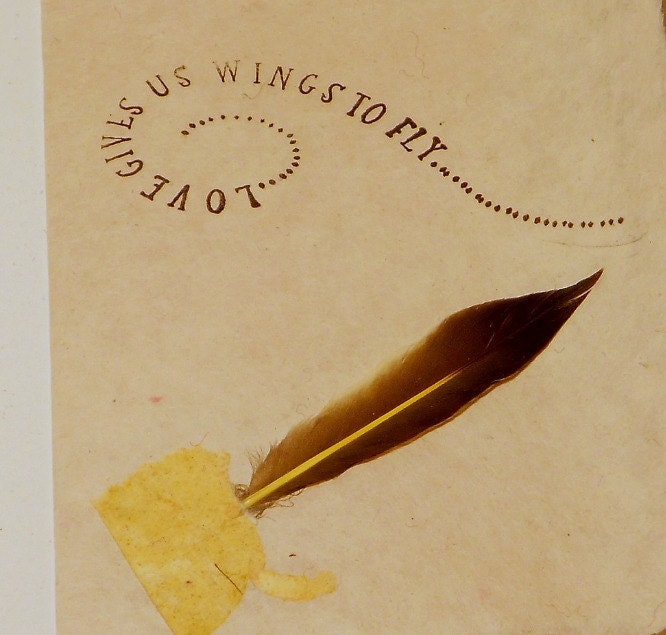 A Yellow Shafted Flicker is a type of woodpecker. He big, bold and dramatic. Think of this card i the same way--a big, bold, dramatic way to show your love!
Hand stamped on hand made paper, this card will fly away with love to your friend, your mom. This card is also great for an anniversary, wedding or birthday.
The words read "Love gives us wings to fly....."
I found this yellow shafted flicker feather in my yard recently and thought what a wonderful addition to this card because I think of birds and flying!!
This ...
Click Here to Visit My Etsy Shop!