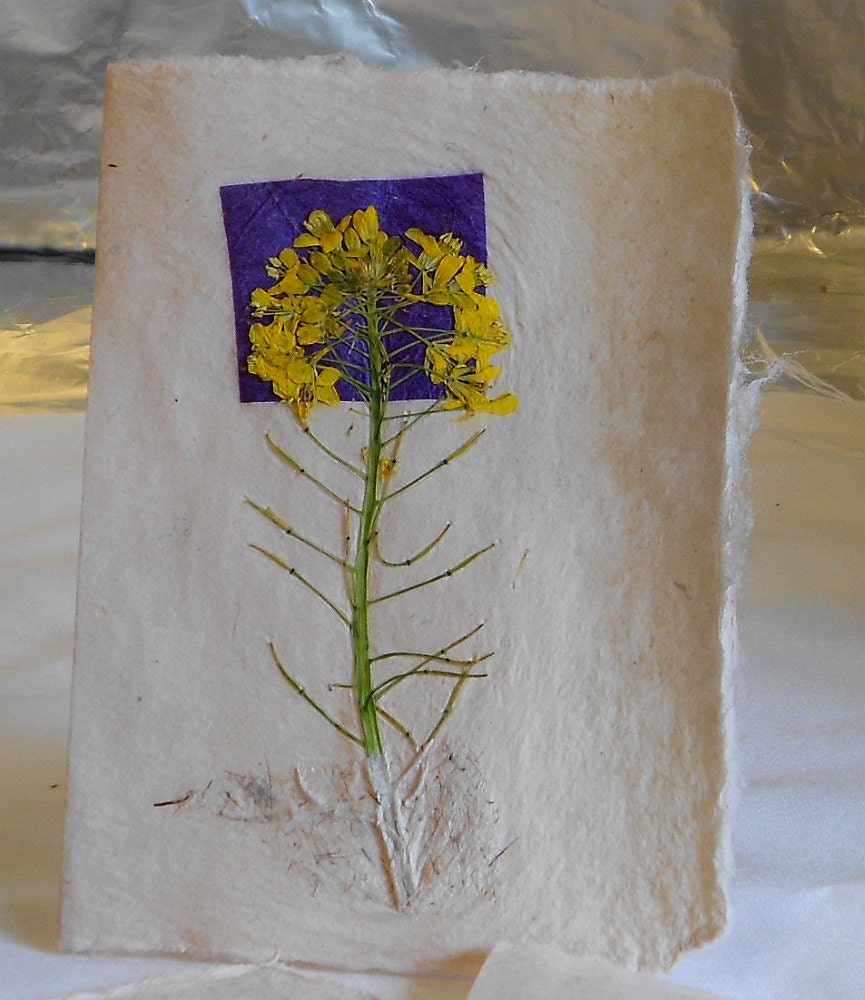 Mother's Day, Weddings, Get Well, Congratulations, Good Luck!
Here is a pack of cards with multiple purposes!!
This set of five handmade paper wildflower cards have my favorite complementary colors--yellow and purple!!!
The bright lemon yellow rockcress flowers are accentuated by the purple square of paper. A cedar bark paper is used to hold the flower in place.
These handmade notecards are perfect for mothers, friends, weddings, and thank you notes.
The handmade paper is made from abac...
Click Here to Visit My Etsy Shop!