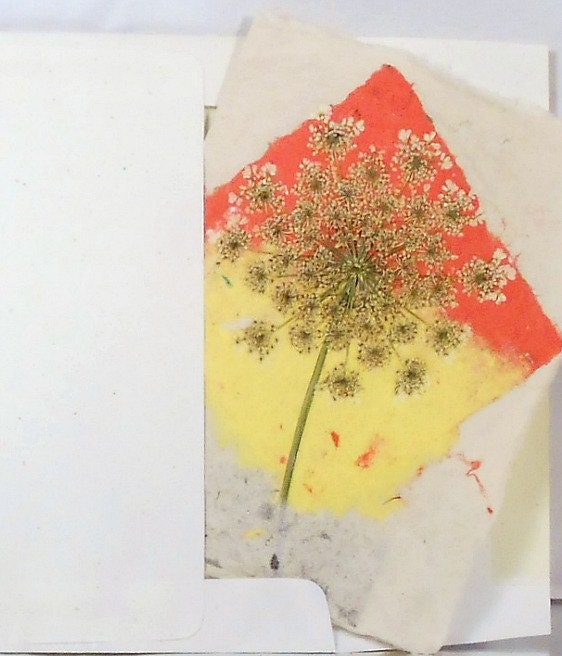 A Bold Queen Anne's Lace Diamond Card using hand made paper will blast away a dreary feeling!!
I made this clever, colorful floral card for spring. I catch the lemon yellow pulp and the vibrant red on the same screen and press on the front of the card.
Next I place the Queen Anne's Lace flower on top of the diamond which gives my card a bright and cheerful feeling. There will e...
Click Here to Visit My Etsy Shop!