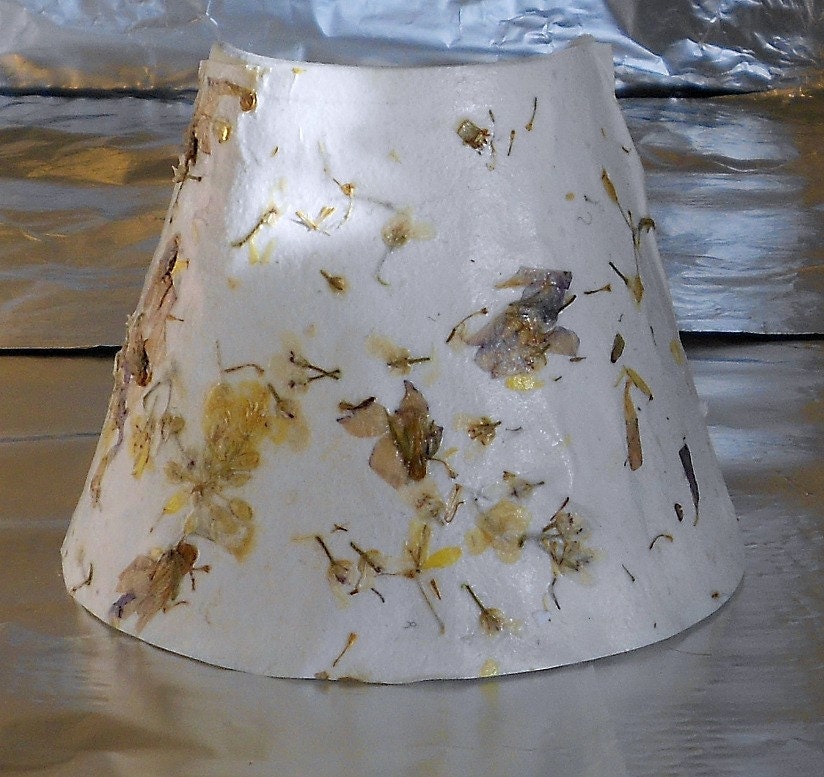 Thank your Mom for lighting your way as a young child or young adult with this Spring Flower night light.
My night light series continues with spring wildflowers mixed into the hand made paper.
The effect is impressive at night. It casts a warm light for walking down the hall.
The light shines through the paper to show the wildflower mix. The irregularities of the flower placement happens when I catch the pulp on a screen.
I coated the flower surface witha watery mi...
Click Here to Visit My Etsy Shop!