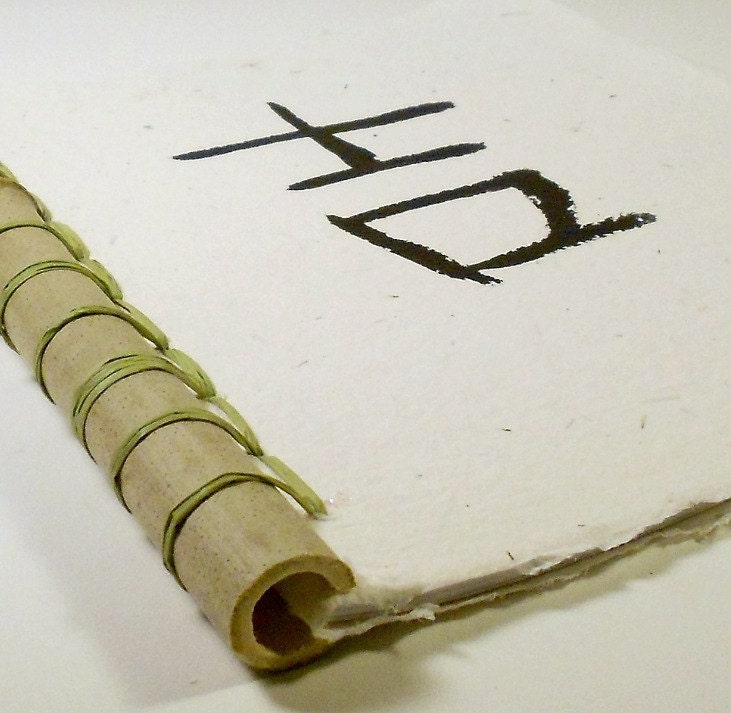 The ivory handmade paper cover is acid free and has sizing which allowed the painting of the Chinese symbol for "Good Luck".
My unique spine of green bamboo is included in the Japanese stab binding which holds 30 blank pages (60 front and back). The bamboo will change colors while you live your life as a work of art!
I learned that bamboo is hard to cut while green, so you may...
Click Here to Visit My Etsy Shop!