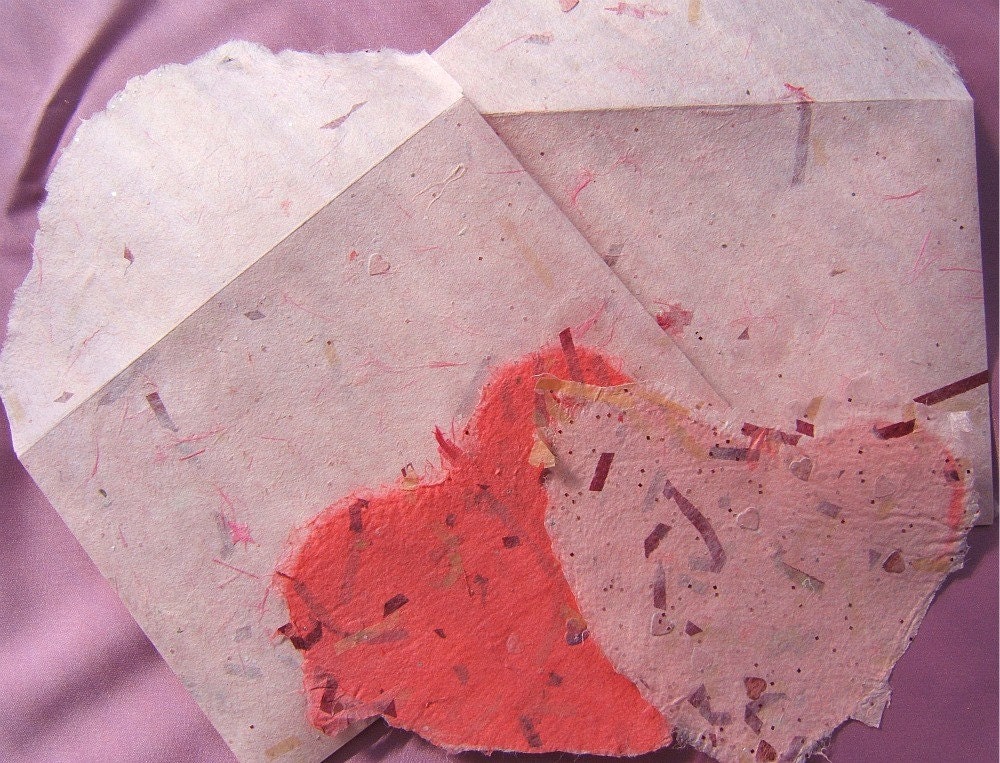 Think of 5 things which your mother does or has done for you during this year and write it on this heart card. She will not need any other gift as a gift from the heart are the most memorable!<3
A Pink sculptured heart is a classic symbol of love and with this pair of handmade paper envelopes and hearts, you are ready to write your message of love to your mom, your sister or your boyfriend.
Do you want to tell your mom how much you love her? This soft pink heart card will do the trick.
The heart measures 4 x 3 1/2". It is double sided with one side having glitter and con...
Click Here to Visit My Etsy Shop!