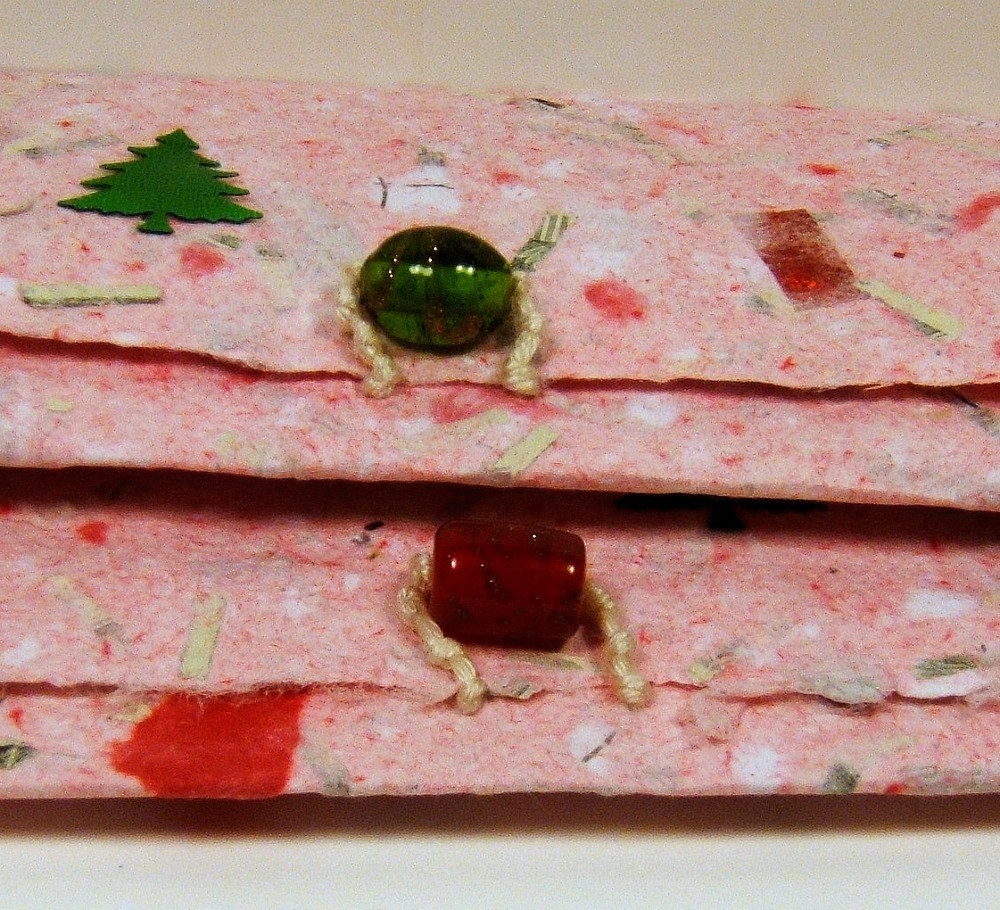 All Occassion Hand Made Paper Evergreen Trees Gift Card Holders are bright pink, red, and green shreds in the pulp and the paper is created into a unique gift card or business card holder.
Hey These are Perfect for Christmas!! Order yours today!!
EvergreenTrees gift card holders are unique, one of a kind holders with evergreen tree sequins.
When you give this with a gift c...
Click Here to Visit My Etsy Shop!