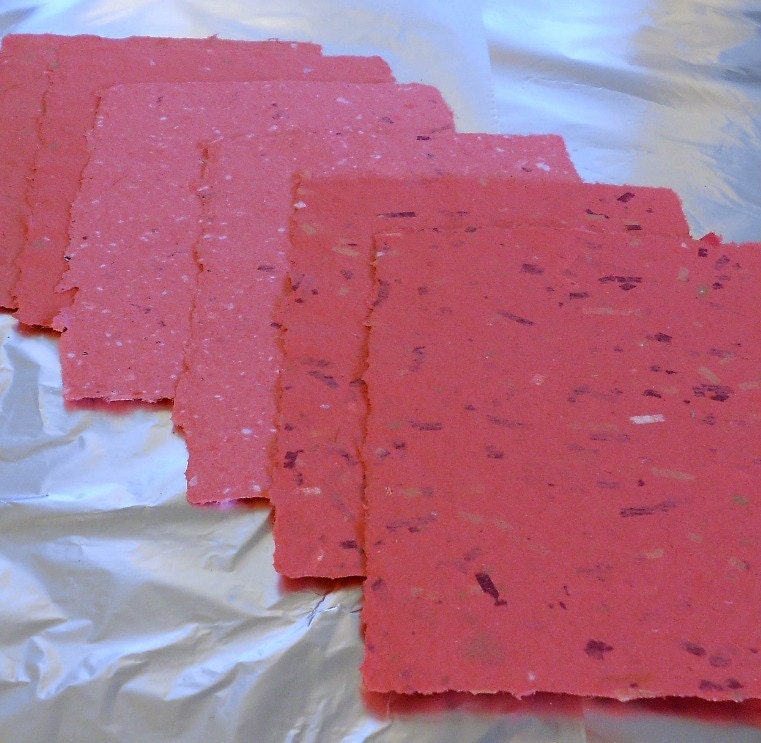 Think Christmas Bright Red!! Here is perfect scrapbooking paper for those projects around the holidays. Don't delay--buy now!
Hand Made Paper Scrapbooking Cherry Red Six Pack is a collection of red papers which have recycled papers as inclusions in the pulp. These papers are perfect for your scrapbooking needs.
Irregularities are a feature of the hand papermaking process because no two pieces of paper catch the fibers in the same manner.
You will receive 5" x 7" pieces---2 burgundy red confetti, 2 o...
Click Here to Visit My Etsy Shop!