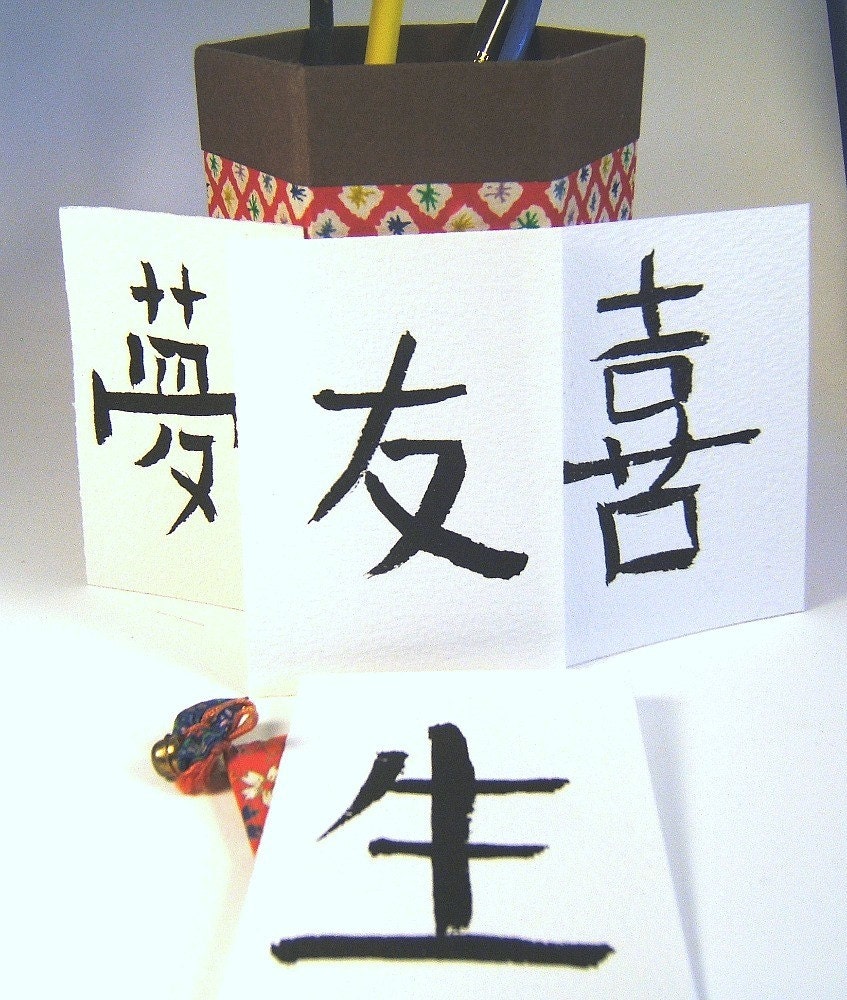 Four ACEO cards are hand painted by me with Chinese symbols Dream, Friendship, Happiness and Life. (In the first photo, read from left to right to identify the symbols.)
I chose these four symbols because I feel the symbol embodies the important things in life.
Keep these for yourself or more imporatantly, pass to a friend to inspire their inner being.
Each 2 1/2" x...
Click Here to Visit My Etsy Shop!